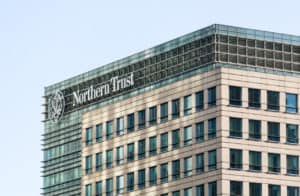 Northern Trust has become the latest major institution to confirm plans to launch an electronic FX pricing and trading engine in Singapore.
The plans are part of a major scheme from the Monetary Authority of Singapore (MAS) to develop the region as a global FX trading hub. It will be the first eFX trading engine launched by Northern Trust in Asia Pacific.
As part of the initiative, several other large banks have also agreed to develop FX pricing and trading engines in Singapore in partnership with MAS, including Goldman Sachs,  JP Morgan, BNP Paribas, BNY Mellon, Deutsche Bank, Barclays and most recently Macquarie.
"Establishing a regional eFX pricing engine in Singapore will enhance the service provided by our Singapore-based FX desk and complements our continued expansion of FX solutions across Asia-Pacific including currency management and Complete FX," said John Turney, head of global FX at Northern Trust Capital Markets.
Northern Trust has made efforts to expand its FX trading business and services for institutional clients in recent years with new product launches and acquisitions. In 2018, the bank acquired FX algo trading platform BEx after the investment management business at Northern Trust first partnered with the firm in 2016.
More recently in May, Northern Trust teamed up with outsourced FX trading services provider, Lumint, to develop machine learning models within its FX currency management business. Earlier this year, the institution said it had seen significant uptake in its FX currency management services with buy-side clients in the past 12 months.
"The launch of our eFX platform in Singapore demonstrates our continued commitment to deliver a broad range of sophisticated solutions to our clients in Asia-Pacific," Yen Leng Ong, country executive for Southeast Asia at Northern Trust, commented.
"Co-locating the pricing engine with the trading desk in Singapore, regional market participants will benefit from improved speed and enhanced pricing discovery, as well as increasingly timely and efficient execution."