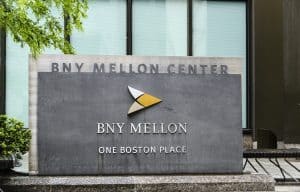 BNY Mellon has become the latest major institution to confirm it will build a pricing and trading engine for foreign exchange in Singapore, as part of an initiative with the nation's markets regulator.
The investment bank will establish a low-latency electronic FX infrastructure in Singapore providing clients with improved execution quality and price discovery. The platform will initially spot trading, with plans for expansion into non-deliverable forwards and swaps.
"We've spent the past four years fully integrating and accentuating our global FX capabilities, and this is just the next step in the bank's commitment to the region, specifically to Singapore as the hub of our Asia G10 FX trading," said Darren Boulos, head of FX sales and trading in Asia-Pacific at BNY Mellon. "With the benefit of local support, we can accelerate our offering of additive liquidity to clients."
The Monetary Authority of Singapore (MAS) is working with several large investment banks to launch trading platforms in Singapore as part of plans to make the region a global FX price discovery and liquidity hub during Asian trading hours.
As the initiative has taken hold, JP Morgan, UBS, Citigroup, Standard Chartered, Euronext, and Jump Trading have confirmed plans to launch FX trading engines in Singapore. Market maker, XTX Markets, was the first to go live with its FX trading engine in June 2018. In January, BNP Paribas became the latest to develop a platform for electronic trading in 50 currencies in spot, forward, swaps, non-deliverable forwards, options, and commodities e-trading for precious and base metals.
"The importance of robust and resilient infrastructure to support FX trading activities cannot be understated, and we are heartened that FX players that have set up their regional pricing and matching engines in Singapore have reported greater efficiency in price discovery and improved execution for their clients," said Gillian Tan, executive director of financial markets development, at MAS.
BNY Mellon established a dedicated FX custody trading desk last year in Singapore, relocated its short-term interest rate trading business from Hong Kong, and launched an options trading desk in Singapore. The bank added it already sees significant FX volumes in Singapore across more than 70 deliverable currencies.