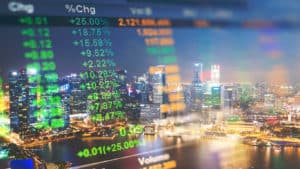 Jump Trading is set to bring its FX pricing and trading engine to Singapore later this year, making it the latest financial institution to expand FX trading operations in the region.
The trading services unit of Jump Trading, Jump Liquidity, said that the FX pricing engine will be launched in partnership with the Monetary Authority of Singapore (MAS). Singapore will be the third location Jump Liquidity operates its pricing engine, alongside New York and London, with plans to also soon launch in Tokyo.
"Singapore is a key trading centre for Asia-Pacific, and we are committed to actively growing our business in the region. With the new pricing capability set up in Singapore, we can provide our counterparties with greater liquidity and efficiency in G10, precious metals and emerging markets transactions," said Daniel Sheen, head of sales and distribution for Jump Liquidity in Asia.
The pricing engine is due to launch in the third quarter this year and will provide Jump Trading's Asia-based counterparties with means of connectivity and access to liquidity.
Jump Trading added that the move will improve price discovery and liquidity, as it continues to build on Singapore's plans to expand e-trading in the region. UBS, Citigroup, Standard Chartered and XTX Markets have also launched FX pricing and trading engines with MAS in Singapore.
"We are excited that Jump Liquidity will be expanding its e-trading offering for FX in Singapore," said Gillian Tan, executive director and head of the financial markets development department at MAS.
"The diverse mix of players – banks, non-bank liquidity providers and trading platforms – that have set up their e-trading engines in Singapore demonstrates the potential of e-trading in FX in the region, and is a reflection of Singapore's standing as the centre of FX execution in the Asia-Pacific region."