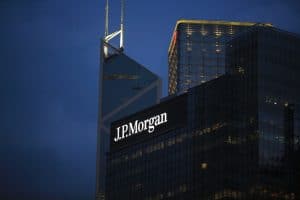 The corporate and investment banking franchise at JP Morgan has forged a five-year alliance with StatPro to develop a multi-asset portfolio analytics tool for the buy-side.
StatPro, a cloud-based portfolio analytics and asset pricing services provider, said that it will work alongside the bank's data and analytics business to provide clients with access to the StatPro data platform alongside JP Morgan's fixed income indices. 
The agreement aims to bolster the decision-making process for front office professionals, specifically portfolio managers, to manage risk and performance more efficiently while creating a 'one-stop shop' for institutions such as JP Morgan's asset management, hedge fund and pension fund clients. 
"This partnership marks the first step in a comprehensive range of analytics services we will be bringing to clients through our digital platform," said Samik Chandarana, head of data and analytics at JP Morgan.
"We are excited to partner with StatPro, whose high-performance cloud-based technology, combined with our expertise in indices and analytics and our place in the market, will offer our clients a genuine alternative in portfolio analytics at a time of consolidation amongst other providers."
Once established, the new analytics tool will be accessible by JP Morgan's European and Asian multi-asset clients, with an 'early adopter' programme due to begin in North America, where StatPro and JP Morgan are expanding cross-asset services to include US securitised products. 
Justin Wheatley, group CEO of StatPro, commented that he expects the partnership with JP Morgan to be a significant contributor to the company's growth over the next few years.
"At a time when fee pressure and increasing regulation is squeezing margins for asset managers, we believe the combination of JP Morgan's data and analytics capabilities and our award-winning cloud-based, Revolution platform, will offer JP Morgan's clients a consolidated service platform that will give them a competitive advantage," Wheatley added.