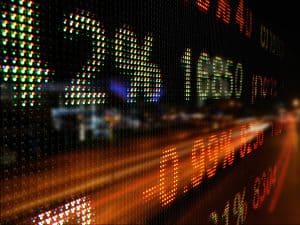 Refinitiv has made a strategic investment in an alternative data platform provider as part of a partnership established to bring alternative datasets to its clients.
The investment in BattleFin will see the firm's alternative datasets become accessible within Refinitiv's quantitative analytics platform, QA Direct in the Cloud, and integrated within the Eikon desktop from the end of the year. 
BattleFin's alternative datasets, available via its Ensemble platform, will also be mapped to Refinitiv's entity and security identifiers to provide a holistic data workflow and to help institutional investors, analysts and data scientists integrate and mine the data for investment signals. 
"Demand for alternative datasets continue to rise across the industry as investors look for new ways to achieve alpha and gain an edge on the competition" said Pradeep Menon, managing director of investing and advisory at Refinitiv.
"The integration of BattleFin's alternative data into Refinitiv's platforms will save quants and portfolio managers time as they look to efficiently implement alternative data strategies into their investment workflows, creating a holistic data platform to serve the investment community."
Refinitiv added that the partnership will also complement its existing alternative data services, including interactive mapping and commodities, news analytics and social media sentiment data.
Tim Harrington, CEO of BattleFin, also commented that financial firms and corporations can leverage alternative data to find insights and make better decisions.
"Our BattleFin Ensemble platform lets firms' source, evaluate, test and purchase alternative data," he added. "This partnership with Refinitiv allows firms to access fundamental, reference and alternative data in a streamlined manner, dramatically reducing the friction and pain points that data buyers have faced in the past."