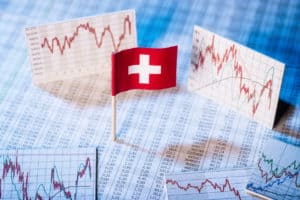 SIX Group has confirmed that Jump Trading Europe has joined the Swiss Stock Exchange as its first new trading member in 2020.
Jump Trading joins a pool of 94 participants currently trading on the exchange, including major institutions such as Goldman Sachs, JP Morgan, Citi and Credit Suisse. Following its onboarding, the high frequency trading firm will have access to SIX's technological trading infrastructure, as well as its order book.
"It is our pleasure to welcome Jump Trading Europe B.V. to our exchange and we look forward to further supporting them with our world-class range of services," said Gregor Braun, head sales Switzerland and Europe at SIX.
SIX Swiss Exchange added that it currently provides trading in more than 44,000 securities, including equities, sponsored foreign shares, exchange-traded funds (ETFs), exchange-traded products (ETPs) and structured products.
Earlier this year, SIX and Nasdaq came together to create a jointly-owned company known as RF Nordics Express AB. The partnership was established to expand the microwave network in the region, with microwave transmission routes from London to Stockholm and will enable faster transmission of data for market participants.
Prior to that, SIX Group gained approval for its all-cash offer to buy BME. The exchange received the green light for the take over from the Spanish Economy Ministry. The Swiss Stock Exchange has been seeking a takeover of BME since late last year, as part of its 2019 growth strategy. Currently the offer stands at €2.8 billion, €33.40 per share in cash.