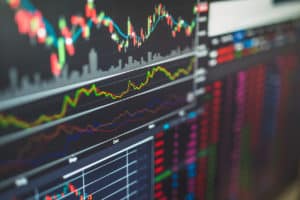 Refinitiv has launched an application programming interface (API) tool to automate access to its FX swaps trading venue for clients, as the market continues to move towards electronification.
Known as Forwards Matching API, the service is based on the Spot Matching API which is already widely adopted by FX market participants. It aims to further trading efficiencies with quick access to liquidity and additional transparency on data.
The Forward Matching platform is part of Refinitiv's multilateral trading facility (MTF) for FX swaps, which supports hundreds of billions of dollars in trading each day. It is regulated by the Central Bank of Ireland for MiFID II compliant execution, monitoring and reporting capabilities. Market participants can trade FX swaps on the MTF and spot FX off the MTF.  
"With the move towards electronification of FX swaps trading comes the need and the opportunities for more innovative solutions to drive efficiencies without sacrificing liquidity and effective trade execution. This is especially true in the ongoing market where the trading workflow has changed considerably," said Paul Clarke, head of FX venues at Refinitiv. 
"Matching Forwards API delivers on this need. With access to over 300 active client sites trading on the market leading venue for FX swaps, Matching Forwards API will help achieve greater efficiency for FX trading."
In 2019, the BIS Triennial Survey showed FX Swaps accounted for 49% of the overall FX volume, and had increased in volume by 35% from $2.377 trillion in 2016 to $3.2 trillion.  A study by Greenwich Associates also found that deliverable forwards and swaps traded electronically were 77% and 75% in 2018 and 2019, respectively. 
Refinitiv is in the process of being acquired by the London Stock Exchange Group (LSEG), after both parties confirmed the $27 billion mega-merger in August last year. Recently in March, LSEG received the green light from the US committee on foreign investment to move forward with the landmark acquisition.