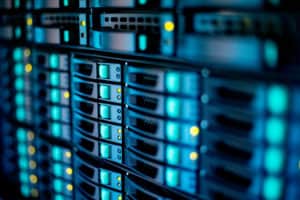 Exchange operators SIX Group and Nasdaq Nordics have teamed up to enable faster transmission of data for market participants by expanding the European microwave network.
Both will create a jointly-owned company in the first quarter this year, known as RF Nordics Express AB, to expand the microwave network in the region, with microwave transmission routes from London to Stockholm.
Using microwave technology, the exchanges will be able to transmit data between centres at a faster rate, to give their clients an edge in identifying price movement and risk. SIX Swiss Exchange also said the technology will improve liquidity and tighten spreads for better execution performance in Swiss securities trading.
"The new joint-venture marks the extension of this long-standing and successful partnership and is a testament to the innovative nature of the Swiss Stock Exchange," said Thomas Zeeb, head of securities & exchanges and member of the executive board at SIX. "It leverages the benefits of microwave technology across Europe to ensure fair and more efficient trading and highlights how the Swiss Stock Exchange deploys breakthrough technology for all market participants."
Nasdaq and SIX have been technology partners since 2005, with SIX using Nasdaq's trading technology across all markets, including equities, ETFs, structured products, funds and fixed income.
Earlier this year, SIX Group also took a majority share in the operator of its microwave network, 12H AG, although terms of the deal were not disclosed. Now, SIX owns and operates the largest microwave network in Europe offering low-latency market data transmission from Zurich to London, Frankfurt to Milan, as well as Milan to Frankfurt and London.
"Technology and innovation are driving forces behind making markets more efficient and we are happy to partner with SIX in bringing faster and more secure transactions to our customers," added Henrik Husman, vice president of European equities at Nasdaq.