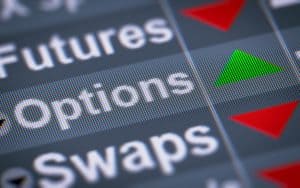 European derivatives exchange Eurex has confirmed it has added a further 14 futures and two options to its current MSCI index-based derivatives suite.
The new derivatives were added to the exchange this week and include futures on MSCI Kuwait, which will enter the MSCI Emerging Markets index at the end of May. It also includes further European country futures on the Netherlands, Spain and Nordics region.
Eurex Exchange will also offer the first MSCI-based small-cap indices for Europe and the World, futures on the Gulf cooperation council countries, and two options on the broad MSCI All Country World Index.
"Eurex is very pleased with the development of the MSCI derivatives and we are extending the segment based on certain market trends and customer requests" said Ralf Huesmann, equity and index product research and development at Eurex Exchange. "Trading in MSCI index-based derivatives is one of the fastest growing segments at Eurex."
Eurex currently lists 122 MSCI index-based futures, 20 MCSI index-based options and an open interest of around 2.5 million contracts.
Last month, Eurex said it would further expand its environmental, social, governance (ESG) derivatives suite with MSCI index-based futures. According to Eurex, trading in MSCI index-based derivatives is one of its fastest growing segments, with participation from institutional investors doubling over the past two years.