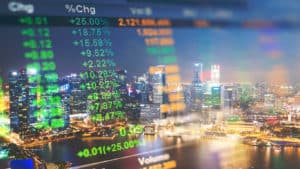 Eurex Exchange has further expanded its environmental social governance (ESG) derivatives  offering with MSCI index-based futures, as asset managers continue to drive demand for sustainable investing products.
 The derivatives exchange operator said it has launched five futures covering US, emerging markets, developed markets outside the US and Canada, and Japan.
According to Eurex, trading in MSCI index-based derivatives is one of its fastest growing segments, with participation from institutional investors doubling over the past two years. Currently, 120 MSCI index-based futures and 20 MSCI index-based options are listed at Eurex Exchange.

"The new Eurex ESG futures reflect the growing demand for sustainable benchmarks on a global scale," said Carolyn Weinberg, global head of products for ETF and index investments at BlackRock, commented on the launch. "The transparency of sustainable indexing methodologies empowers financial markets participants to articulate their risk preferences. The extension into derivatives is significant as sustainable indices are used as financial instruments." 
The contracts build on Eurex's existing European focused ESG products. Eurex started offering ESG futures in Europe last year based on the STOXX benchmarks covering ESG exclusions, low carbon and climate impact. The move was later followed by the launch of ESG options based on the STOXX Europe 600 ESG-X index. 
"Our aim is to set the agenda in ESG and to offer investors the greatest possible flexibility in their global ESG investments," Michael Peters, member of the Eurex executive board, added.