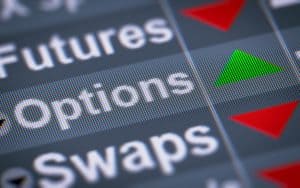 Eurex Group has traded 235,000 environmental social government (ESG) futures and recently hit €782 million in open interest in Europe, just six months after the derivatives were launched.
The futures were introduced in February and are based on the STOXX benchmarks covering ESG exclusions, low carbon and climate impact, aiming to help market participants address the challenges and opportunities of sustainable investing.
Providing an update on the ESG futures, member of the executive board at Eurex, Michael Peters, said that Eurex has received positive feedback from clients since the futures were launched and that demand is strongest in the Nordic region.
"Eurex has received positive feedback from institutional clients as well as banks and sees liquidity provided by market makers steadily improving. Positions have been shifted from the existing benchmark to the more sustainable alternatives especially in June, the last roll month," Peters stated.
The European derivatives exchange said in March this year that it would also introduce the ESG futures contracts to investors in the US. It received approval from the US Commodity Futures Trading Commission (CFTC), meaning the ESG futures were available for trading in the US from early April.
Peters concluded that Eurex is working on an extension to its product range to cover more regions and options to support a broad ESG ecosystem on the Eurex platform.
"We have started to consult with investors on their need for more advanced ESG index concepts, for example, an ESG 'Best in Class' futures contract," Peters said. "Market participants can expect more to come latest in Q4 (options, further regions and more ESG focused index methodologies). It remains Eurex's focus to provide market participants with efficient derivatives instruments to meet the requirement to incorporate ESG into their investment strategies."