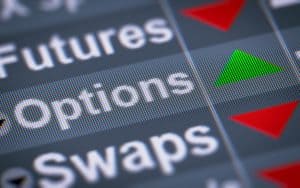 European derivatives exchange Eurex will soon launch sustainable futures contracts in the US to provide investors with environmental, social and governance (ESG) standards with access to hedging instruments.
Eurex said that it has received approval from the US Commodity Futures Trading Commission (CFTC) to make the ESG futures available for trading in the US from 8 April.
"We are pleased about the CFTC approval as the growing trend for ESG investing has been gaining momentum, not only in Europe but across the globe, becoming the most widely used strategy by socially responsible investors," Michael Peters, member of the Eurex executive board, added.
Eurex first launched its ESG futures last month in Europe, with close to 20,000 contracts and almost 15,000 open interest contracts having already been traded. There are currently five market makers actively offering screen prices for the derivatives. 
The new types of futures contracts will aim help market participants address the challenges of ESG investment management.  The futures are based on the STOXX benchmarks and cover ESG exclusions, low carbon and climate impact.
"They allow us in a credible and cost-effective way to further manage unwanted sustainability risks, seek additional alpha and better meet our various investment mandates," said Magnus Linder, head of derivatives at Swedbank Robur.
Upon the launch of the contracts in Europe, SOTXX head of product, Inderpal Gujral, said that climate change is not a short-term trend, but a long-term commitment by governments, the financial industry and investors globally.
"At STOXX, we provide both benchmarks and underlyings for exchange traded futures that offer an ESG norm, meeting the market's needs," Gujral added.