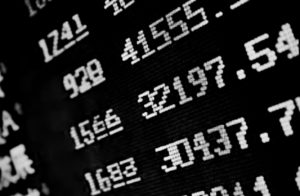 The London Stock Exchange Group's FTSE Russell has expanded its long-standing partnership with the Johannesburg Stock Exchange (JSE) to launch a series of co-branded of fixed income indices.
As part of the agreement, FTSE Russell will act as the benchmark administrator for JSE's fixed income indices and provide daily index calculations on the FTSE/JSE All Bond Index Series, as well as the FTSE/JSE Inflation-Linked Index Series.
The new indices represent the performance of South African government, state-owned and corporate bonds, which both parties said offer investors multi-asset capabilities across South African capital markets.
"FTSE Russell aims to be the world leader in multi-asset indexing and now, domestic and overseas investors in local South African debt are able to benefit from FTSE Russell's robust, transparent and objective approach to managing fixed income benchmarks," said Waqas Samad, group director of information services at LSEG, and CEO of FTSE Russell.
FTSE Russell and JSE have been working together on providing equity indices since 2002, and agreed to branch out into fixed income indices in 2017. The partnership combines JSE's regional expertise with FTSE Russell's governance framework to provide objective investment services.
"Our partnership with FTSE Russell has seen local and foreign investors in stocks listed on our markets benefit from the expertise of an independent global index provider for almost twenty years. Today's launch extends these benefits to corporate and government bond investors and will improve international access to our debt markets," added Dr Leila Fourie, CEO of JSE.