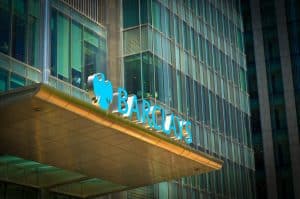 UK investment bank Barclays has said it will launch a foreign exchange trading and pricing engine in Singapore next year, marking its fourth electronic FX trading hub globally.
The plans are part of the Monetary Authority of Singapore's (MAS) strategy to boost Singapore's status as the leading FX trading centre in Asia Pacific. Under the initiative, various major financial institutions have rolled out FX trading systems in the region.
Barclays will build a local version of its cross-asset electronic trading platform, BARX, as part of the launch. This will include its BARX Direct technology for pricing algorithms and low-latency co-location connectivity.
The new FX trading engine is expected to go live in mid-2021 and will be the bank's fourth electronic FX trading hub globally, adding to its platforms in London, Tokyo, and New York.
"The deployment demonstrates our increased commitment to our clients in Singapore and in the region," said James Hassett, co-head of global emerging markets & G10 linear FX, and head of flow macro trading at Barclays. "FX is an important growth area for the firm globally and critically this takes us from a 3-hub model to a 4-hub model."
In June, Deutsche Bank became the latest institution to confirm plans to launch an FX trading engine in Singapore in collaboration with MAS under its initiative. Citi, Standard Chartered, UBS, JP Morgan, BNP Paribas, XTX Markets, and Jump Trading have also launched platforms with MAS.
Barclays recently launched non-deliverable forwards (NDF) algorithms via its BARX platform, with the channel now supporting one-month NDFs for multiple algorithms in seven Asian currencies.
The bank added that for its FX trading engine in Singapore, BARX Direct for one-month NDFs will provide tighter and more accurate prices with reduced latency and price discovery through localised co-location client connectivity.  
"This move delivers a substantial enhancement to our product delivery here in Singapore and across the APAC region. Significantly improved latency and our next generation pricing, execution, and algorithms will drive growth and strengthen our broad client franchise in Asia," Cameron Booth, head of eFICC distribution in Asia at Barclays, added.