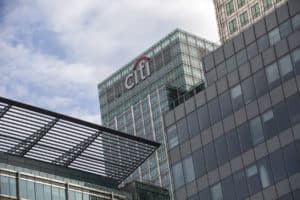 Clearing house LCH has cleared the first Israeli Shekel-denominated interest rate swaps with Citi and Israel's Bank Leumi. 
LCH said Citi and Bank Leumi were among the first to clear a derivatives trade denominated in Israeli Shekel. Alongside Citi, Goldman Sachs, HSBC, and JP Morgan are also supporting the clearing of Israeli Shekel swaps.
The Israeli Shekel is the latest of 27 currencies to be cleared at LCH via its interest rate derivatives clearing service SwapClear. 
"This is a significant enhancement to our global clearing offering and we've seen strong demand for the product from our international members and their clients," said Susi de Verdelon, LCH global head of SwapClear and listed rates. "Many firms are looking to optimise their portfolios as the uncleared margin rules continue to be phased in, and the introduction of this product will be an important tool for them to achieve greater efficiencies."
Asset managers are preparing for the incoming uncleared margin rules, which will require thousands of buy-side firms post collateral for bilateral, uncleared OTC derivatives. In April, regulators granted a one-year delay to the introduction of the rules due to the coronavirus pandemic.
Neil Corney, Citi's Israel country officer and head of markets, added that access to multi-currency liquidity is vital for efficient clearing and risk management, as well as realising margin efficiencies. 
"The launch of Israeli Shekel clearing at LCH is a positive step for the market, significantly increasing the opportunity to realise margin and capital efficiencies. Citi, as a primary international financial organisation, with a significant local banking presence, are delighted to act as the executor for the launch of Shekel clearing at LCH."