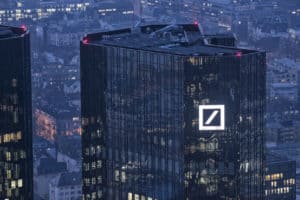 Deutsche Bank has become the latest major investment bank to plan the launch of a foreign exchange pricing and trading platform in Singapore in collaboration with the market's regulator, The TRADE understands.
During a speech on 29 May, managing director of the Monetary Authority of Singapore (MAS) Ravi Menon said that Deutsche Bank and BNY Mellon will join the growing list of firms looking to establish electronic FX trading systems in the region.
BNY Mellon confirmed last week that it will establish a low-latency electronic FX infrastructure in Singapore providing clients with improved execution quality and price discovery. Deutsche Bank is expected to make an announcement on the plans later this week.
"Especially useful was the electronic trading infrastructure for FX, which MAS has been working with industry on for the last few years" Menon said. "We want the pricing and matching engines to be based here, and not have to wait for prices to be matched in London, New York, or Tokyo, because there is still a time lag taken to route orders to these markets. Sometimes there are execution errors with these lags, especially during periods of trading volatility."
Both BNY Mellon and Deutsche Bank join seven other major institutions that have committed to the initiative from MAS to make Singapore the FX trading hub globally. Citi, Standard Chartered, UBS, JP Morgan, BNP Paribas, XTX Markets and Jump Trading are among the firms working alongside MAS, in a bid to meet the growing demand for currency trading and low latency among institutional players.
Deutsche Bank recently confirmed that its head of group strategy has been appointed CEO of its business in Asia-Pacific. Alexander von zur Mühlen, who has played a key role in Deutsche Bank's major restructuring, will take on the role in August this year. He replaces Werner Steinmüller, who will retire after nearly 30 years with the bank.