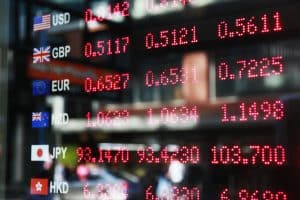 Swiss bank Lombard Odier has teamed up with from smartTrade Technologies to deploy its liquidity platform to boost its FX trading capabilities for clients.
Lombard Odier has integrated LiquidityFX, the liquidity aggregation and smart order routing system from smartTrade that will connect the bank with 130 liquidity providers for sourcing liquidity. 
The LiquidityFX platform supports FX spot, forwards, swaps, NDFs, options and precious metals. It also includes pricing, risk management, distribution, and post-trade services.
"FX markets offer a growing number of sophisticated trading instruments that we want to make available to our clients in an easy and cost-efficient way," said Stéphane Monier, CIO of Bank Lombard Odier & Co.
The Swiss bank added that the integration was in line with its strategic growth plan aimed at building on its proprietary banking technology.  The FX trading capabilities will provide tailored services to Lombard Odier's private, institutional and third-party clients.
"LiquidityFX's rich functionality will enable Lombard Odier to further expand its FX trading business in line with its growth strategy whilst offering an improved service to both its wealth and institutional clients," said David Vincent, CEO of smartTrade Technologies. 
This is the second major institution to integrate smartTrade's LiquidityFX solution in the last year as it looks to expand its liquidity network. In March last year, Canadian financial services institution Desjardins integrated the LiquidityFX solution to automate its institutional and retail FX workflows. 
smartTrade also expanded the LiquidityFX solution in 2018 to include connectivity to all major cryptocurrency exchanges, allowing clients to use the solution to gain better insight into liquidity in the crypto market.