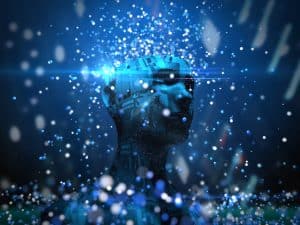 The hyperbole surrounding the use and potential benefits of artificial intelligence (AI) for the financial markets does not portray an accurate representation of the industry, according to panelists at TradeTech FX Europe.
A panel of buy-side speakers said that while there has been progress made with various AI use cases and systems in production by certain quantitative hedge funds, the majority of firms, particularly among hedge funds, are still only in the evaluation or research phase.
The reality, according to Rafael Molinero, CEO of Molinero Capital, is that most firms are using AI on an ad-hoc basis but the hype around AI means the truth becomes obscured, while Richard Bateson, director at Bateson Asset Management, said that the larger buy-side funds with more resources are perhaps in more advanced positions but AI still only represents a fraction of what they are doing.
However, there are areas in which AI holds potential to improve processes and Sunil Patel, a senior trader at APG Asset Management, highlighted how his firm is currently working on using AI within its pre-trade analytics, although he qualified that it will only be adopted "if there are clear patterns that can be discerned".
While there are aspects to machine learning and AI that are already in use in the industry for algo wheels and broker allocation, Bateson said that there is a lot of potential for AI to become more ingrained within execution processes, at least where available data was concerned. However, he did acknowledge that there are challenges with data work as well.
"It's not just the cleaning of the data that presents an issue, it's the synchronisation if you are using alternative data. What date was it published? If you take something off Bloomberg, some of it has been back-dated and cleaned after the event it was actually published. That's a big issue," he commented.
APG's Patil highlighted the mundane side of using AI, stating that "80% of the job is cleaning the data" and commenting that such work requires a significant investment of time and resources to complete before AI systems can even be started up.