Northern Trust has onboarded Charles Taylor Investment Management (CTIM), a $2 billion asset manager, to its front-office outsourcing service.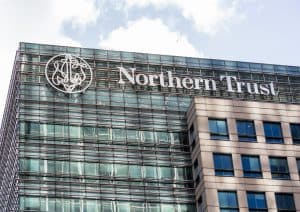 CTIM will use Northern Trust's Integrated Trading Solutions for trade execution, matching and settlement services, as well as excess to global markets and trading locations.
The mandate also includes use of Northern Trust's assisted MiFID II transaction reporting service.
"Our Integrated Trading Solutions are designed to help asset managers like CTIM drive business efficiencies and alleviate operational pressures while supporting their risk management requirements. At the same time, our reporting solution offers a cost-effective, streamlined way to help them meet their transaction reporting obligations under MiFID II," said Guy Gibson, global head of institutional brokerage, Northern Trust.
The new mandate expands on CTIM's current relationship with Northern Trust, having also has been a custody and fund administration client.
"Working with Northern Trust provides us with scale, expertise and first-class technology support – allowing us to focus on our core capabilities and alpha-generation for our client base," added Anthony King, chief operating officer, Charles Taylor Investment Management.