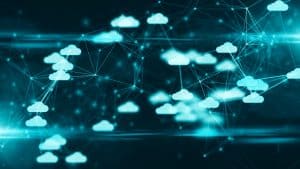 Buy-side panellists at this year's TradeTech FX USA conference identified flexibility as their key requirement from both technology systems and vendors to maintain high workflow standards and to increase automation.
Mike O'Brien, head of global trading at Eaton Vance, detailed that the key drivers for the asset manager's recent investments in technology have been automation and efficiencies, at least as a starting point, and that this requirement necessitates a good deal of flexibility from partnerships with technology vendors.
"We're thinking of a vendor partnership where the vendor is forward-looking, so that they don't need to wait until 80-90% of their clients to ask for something before they do it. Market structure or the way things trade can change very quickly, and if I am asking for it there's a pretty good chance a lot of other people are going to be asking for it. By the time you get to that 90th percentile, it's probably something everyone needed three years ago," he said.
"There are definitely specific vendors in FX that won't exist in their current form several years down the line, because they are not very forward-looking and adapting to the way FX is changing. Those that will and are making decisions today about what things will look like, even if those calls are wrong, the fact that they are thinking about the future and not just preserving the way things are will be the people that I want to work with."
O'Brien's comments were echoed by Griffin Frank, a next generation trading analyst at Vanguard, who highlighted that the changing requirements of a large asset manager require a vendor or technology provider than can adapt, especially as "implementation costs are astronomical and it's going to take months, if not years."
"Flexibility is also one of the challenges with the larger technology providers, because they don't need to be flexible. They are going to listen to 80-90% of people and if they say that's what they want, that's what they are going to build. It might be something very specific to your business, something very niche, that they are not going to provide for you and then you need to think if you can build that in-house. That could be a massive business opportunity that you are missing out on," Frank said.
However, Frank also highlighted a caveat to greater flexibility, stating that firms should be wary of vendors providing "vapourware" –  technology that is still in the concept phase or in the early stages of development: "Anytime I hear 'We can do that', that doesn't mean 'We do that'. The system you are getting, which you may be halfway done implementing, may not do the real thing you need it to do."
Wish list
Technology cost has become a huge factor for trading desks, especially for the head of the desk, who must take responsibility for increased spend and return on investments for implemented systems.
In an ideal world where technology budgets were not an issue, Vanguard's Frank detailed that he would look to acquire a technology infrastructure that provided a view into "everything that is impacting the investment decision."
"You want full control. Depending on the size of the pockets you're trading, you probably could get something like that, but I think that is a pipe dream as far as I am concerned. The amount of money that it would take us to fully rebuild our technology so that we have that would be astronomical and I don't know that we could get the return on that," he commented.
Eaton Vance's O'Brien opined that he would seek to automate as many manual, low-value-add tasks as possible, to reduce the possibility of errors in repetitive tasks and, more importantly, make sure that the trader are spending time on the most valuable work. 
However, referring to an earlier point made by Frank, O'Brien cautioned that the evolutionary nature of technology-led trading means forward planning is often a tricky issue: "It is a never-ending problem; technology is going to change, market structure is going to change, and just because something works today doesn't mean it's going to be the best method in the future," he said.