Tag: Eaton Vance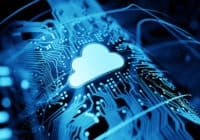 Buy side
Buy-side panellists highlight importance of working with forward-looking technology vendors and warn those that do not take a pro-active approach.
Derivatives
CME Group offers clearing for 26 currency pairs of FX cash-settled forwards and 11 pairs of non-deliverable forwards.
Buy side
Eaton Vance's popular trading boss makes his case on why he believes concerns about illiquidity are overblown.