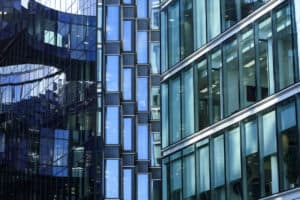 Three senior executives, including the global director of trading at Eaton Vance, have left the firm to join independent Boston-based investment management firm Artisan Partners.
The three new hires will be responsible for building the firm's newest autonomous emerging markets debt investment franchise, due to launch in the first half of next year, including developing active and differentiated strategies with broad exposure to the asset class.
Among those to depart is Michael O'Brien, Eaton Vance's former global director trading who – after nearly 17 years at the asset manager – has been appointed head of global trading for emerging markets debt at Artisan Partners.
Previously in his career, O'Brien spent one and a half years at Wellington Management Company as a settlements specialist and three and a half years at Brown Brothers Harriman as an associate treasury specialist.
Alongside his departure, Eaton Vance's former co-director of emerging markets, Michael Cirami, has been appointed as managing director and head of global trading for the emerging markets debt strategies which Artisan confirmed it was planning to launch.
Cirami has spent the last 18 years at Eaton Vance, serving as a portfolio manager on its emerging markets team.
Also a former portfolio manager for emerging markets at Eaton Vance, Sarah Orvin has been appointed as portfolio manager for Artisan Partners. She will serve as one of the three founding members of the new team.
"We are pleased to have Mike, Mike and Sarah join our firm. They are a great fit for Artisan as we continue to bolster our investment capabilities into new asset classes, while staying committed to talent-driven, high value-added investment management," said Eric Colson, Artisan Partners' chief executive officer.
The departures follow the acquisition of Eaton Vance by Morgan Stanley earlier this year. The investment bank confirmed in October that it had entered a definitive agreement to acquire the asset manager in a major $7 billion deal.