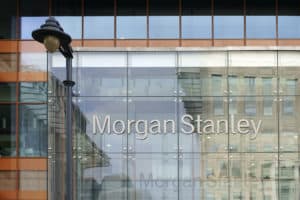 Morgan Stanley is set to acquire Boston-based asset manager Eaton Vance in a major $7 billion deal, marking the latest takeover for the US institution.   
In a statement, Morgan Stanley confirmed it has entered into a definitive agreement to acquire Eaton Vance for an equity value of approximately $7 billion.
The transaction is due to close in the second quarter next year, subject to closing conditions.
The deal will boost Morgan Stanley's investment business by more than $500 million to form a combined entity with approximately $1.2 trillion of assets under management. Across both the investment management and wealth management segments, Morgan Stanley will oversee $4.4 trillion of client assets and AuM upon closure of the deal.
"Eaton Vance is a perfect fit for Morgan Stanley," said James Gorman, CEO of Morgan Stanley. "This transaction further advances our strategic transformation by continuing to add more fee-based revenues to compliment our world-class investment banking and institutional securities franchise."
Dan Simkowitz, head of Morgan Stanley Investment Management, added that the two businesses have limited overlap and are combining from positions of strength.
"Eaton Vance brings strong brand recognition and high-quality complementary platforms in key secular growth areas, providing numerous incremental opportunities to increase the reach of our asset management franchise and our value proposition for clients," he said.
The deal marks the latest for Morgan Stanley following its $13 billion acquisition of retail broker and online trading platform E*TRADE, which officially closed earlier this week.  
"By joining Morgan Stanley, we will be able to further accelerate our growth by building upon our common values and strengths, which are focused on our commitment to investment excellence, innovation, and client service," Thomas Faust Jr, CEO of Eaton Vance, commented on the deal. "Bringing Eaton Vance's leading brands and capabilities under Morgan Stanley creates a uniquely powerful set of investment solutions to serve both institutional and retail clients in the US and internationally."