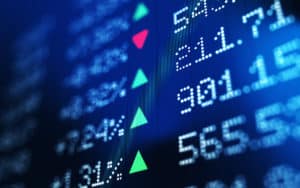 High-speed trading firm Virtu Financial is calling on the industry to adopt standards for conditional orders, which have become increasingly popular with traders in recent years.
In a paper seen by The TRADE, Virtu proposed that for conditional order logic, routers should firm up with the first invitation they receive and firm up orders should be able to rest in conditional venues for a minimum of one second.
The report outlined that Virtu's algorithms often receive multiple conditional order invites, which leads to a decline in fill rate and an increase in missed trades. However, when a conditional router receives only a single invite message, Virtu added that it sees higher fill rates.
Statistics in the paper from June, July and August this year revealed that many conditional venues that receive multiple invites can see up to a 50% decline in fill rates.  
Conditional orders allow traders to seek dark block liquidity without committing to a transaction by resting orders in full size in multiple venues at the same time. Traders in the US and in Europe have increasingly engaged with conditional orders due to liquidity fragmentation and MiFID II's limitations on dark trading.
Virtu operates conditional venues MatchIt and POSIT Alert and a conditional router. It claims it does not preference its own venues in multiple invite situations and also employs a first come, first served method.
With this method, Virtu said conditional venues that have slow technology will often miss the trade causing a poor fill rate, but the broker is assigned 'poor' performance by the conditional venue in post-trade execution performance metrics.
"This has widespread implications, including incentivising a routing broker to solve for the wrong problem of improving their performance score at a particular venue, versus focusing on the real objective, which is to maximise execution performance back to the end client of the parent order," Virtu's paper warned.  
Elsewhere, the market maker advocated that brokers should not limit the number of venues they route conditional orders to, as conditional orders were specifically designed to allow full size orders to rest in multiple venues at the same time.
Buy-side traders were also urged to question brokers on preferencing their own venues in multiple invite scenarios when using conditional orders and how they choose which venue to firm up with, among other areas.