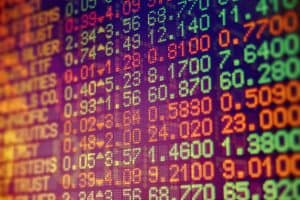 Cloud-based portfolio analytics and data services provider StatPro has been acquired by investment data automation specialist Confluence Technologies for just over £160 million.
Confluence confirmed that it has acquired the entire issued and to be issued ordinary share capital of StatPro in an all-cash offer of £161.1 million. The deal aims to form a leading provider of front, middle and back-office services to the buy-side, Confluence said in a statement.
"StatPro's performance and attribution, portfolio analysis and other data and risk support services are deeply complementary to Confluence's offerings and will allow us to better help our clients achieve their goals," said Mark Evans, CEO and founder of Confluence. "By acquiring StatPro, we will accelerate our plans to migrate Confluence's performance solutions into the cloud, and continue both organisations' history of creating truly innovative, transformative products that our industry has come to value."
StatPro was founded in 1994 and specialises in technology for advanced portfolio analytics. It has 10 offices globally, with more than 450 clients in 37 countries. The merger will expand Confluence's footprint in the UK, continental Europe and South Africa.
The firm has backing from major institutions including JP Morgan, which signed a five-year deal with StatPro to develop a multi-asset portfolio analytics service for the asset management community. StatPro is working alongside the bank's data and analytics business to provide clients with access to its data platform alongside JP Morgan's fixed income indices.
"From its launch in 1994, we have built StatPro by always placing experience and expertise at the centre of everything we do, and we couldn't be happier to be joining a like-minded firm in order to provide asset managers and fund administrators with an even greater range of support services and analytics," Justin Wheatley, StatPro founder, concluded.