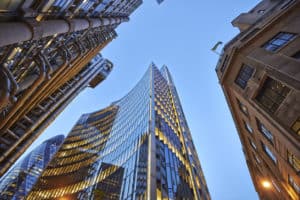 Boston-based Capital Growth Management (CGM) has integrated the cloud-based SaaS front-to-back solution from buy-side technology provider, INDATA.
CGM, which has around $1 billion in assets under management, invests in equities and treasuries within its three primary funds.
It said the front-to-back cloud-based solution would be used to enhance its workflows across compliance, trading, and portfolio management.
"We were looking for a complete solution that would automate our pre-and post-trade compliance around our 1940 Act funds, broker matching and confirmation, portfolio management and reporting. With INDATA, we are now able to perform in just a few clicks our portfolio management, trading, compliance and reporting workflows with speed and accuracy," commented Deidra Hewardt, CGM treasurer.
The INDATA solution uses APIs, cloud technology, data and analytics and artificial intelligence to offer a front-to-back solution to buy-side firms.
"Our mission is to provide clients with a superior product that offers the latest technology and functionality, all at a reasonable cost," said David Csiki, president of INDATA.  
"In today's environment, there are many fund managers that can benefit by replacing their OMS and portfolio management software systems, which will allow them to increase productivity, reduce costs over incumbent systems, as well as operate remotely, securely and efficiently.
In May last year, INDATA on-boarded ATLAS Infrastructure, the long-only equities fund manager specialising in global listed infrastructure, as a client for its Architect AI order management system (OMS), which it launched in November 2019.