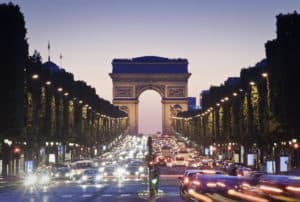 Carmignac's managing director and member of its strategic investment committee, Didier Saint-Georges, has retired after 14 years with the French asset manager.
Saint-Georges has stepped down after announcing internally in September that he would be departing the firm on 1 October, Carmignac confirmed.
"Over these years, Didier has been a pillar of our organisation, ensuring a permanent presence with our clients and tirelessly sharing insights on our management choices and our markets views," said Edouard Carmignac, chairman, founder and chief investment officer of Carmignac.
"It has been a great pleasure for me to work with Didier and I would like to thank him warmly on behalf of the Carmignac teams for his contribution."
Operating within the financial services markets for nearly 40 years, Saint-Georges has had an extensive career on both the buy- and sell-side.
Before joining the French asset manager in 2007, he operated at Merrill Lynch for eight years as a managing director for equities and for 10 years in an equity and derivatives sales role at JP Morgan.
"After some 38 years in the financial industry, I have retired, full of gratitude for all the excitement and passion my colleagues, clients, partners have shared with me," said Saint-Georges in an update on social media.
"I have enjoyed every minute spent at Citibank, JP Morgan, Merrill Lynch, and finally Carmignac these past 14 years. A new life is starting for me now, in the south of France, much closer to mountains and olive trees, but with as much passion as ever."