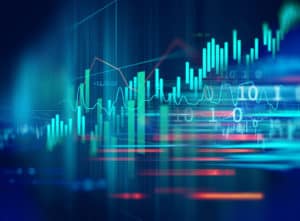 Cboe Global Markets and MSCI have signed a licensing agreement that extends and broadens their strategic relationship.
The new agreement follows several years of collaboration between the two companies and will extend Cboe's rights to offer options trading on MSCI global indices through 2031.
The two firms, through the extended partnership, plan to grow the MSCI-Index options product suite and help drive greater volume and liquidity through enhanced education, content and services for customers.
The agreement also allows Cboe and MSCI to work collaboratively on other strategic initiatives across capital markets as well as allowing the firms to combine their strengths and visions to drive future innovation for market participants globally.
"Cboe and MSCI share a common vision to help market participants protect capital, transfer risk and generate wealth to create a sustainable financial future," said Ed Tilly, chairman, president and chief executive of Cboe Global Markets.
"Our expanded relationship with MSCI opens up a world of opportunities for new products, services and solutions, and we look forward to working together to further serve the global investment community."
Originally signed in 2014, the agreement will continue to give Cboe the rights in the US to develop and list index options on the following six MSCI indices: the MSCI EAFE Index (MXEA), MSCI Emerging Markets Index (MXEF), MSCI All Country World Index, MSCI USA Index, MSCI World Index and the MSCI ACWI ex-USA Index.
Subject to regulatory approval, the agreement also allows Cboe to offer index options on four extra MSCI ESG indices: the MSCI Emerging Markets ESG Leaders Index, MSCI EAFE ESG Leaders Index, MSCI USA ESG Leaders Index and the MSCI World ESG Leaders Index.
"This agreement represents a huge innovation for the derivative market. It will increase access to products our clients need while helping us build a stronger financial system," said Henry Fernandez, chairman and chief executive of MSCI.
"It also lays the groundwork for additional collaboration between MSCI and Cboe in the years ahead."
At the moment Cboe is the only US exchange that offers options trading on MSCI.
Last month,
ICE revealed that it planned to launch micro MSCI index futures
on ICE Futures Singapore. The proposed launch follows the existing partnership between MSCI and ICE, which was extended to support their expansion into the Asia Pacific region.