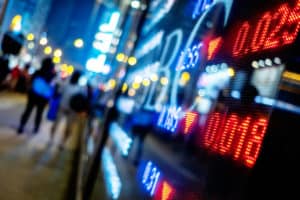 Cboe Clear Europe has selected a former SWIFT executive to become its new president following the departure of Cécile Nagel in October earlier this year.
Vikesh Patel is set to join Cboe Clear Europe at start of next year, subject to regulatory approval. He joins the clearing house as its president after serving at SWIFT for the last five years, most recently as its head of securities.
Prior to joining SWIFT in 2017, Patel spent nearly five years with LCH, most recently as its chief operating officer for its EquityClear and RepoClear services.
Previously in his career, he also spent two years at Goldman Sachs as global head of market infrastructure, four years at Morgan Stanley as a vice president in market infrastructure and four years at HM Treasury.
He replaces Cécile Nagel, who confirmed in September that she would be stepping down to head up BNY Mellon Pershing's EMEA business after nearly four years in her role.
The appointment follow's Cboe Clear Europe's – formerly EuroCCP – recent rebrand after its acquisition by Cboe in 2020.
"Having been a client, partner and competitor of Cboe Clear Europe over many years I am well aware of the company's strong reputation, in particular for its outstanding levels of client service, innovation and risk management expertise," said Patel in a statement.
"The company is at an exciting time in its development and I am looking forward to leading it into its next phase of growth."