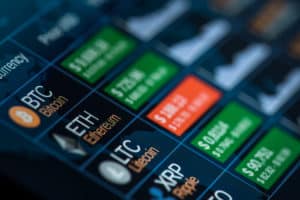 Cboe Global Markets today announced the completion of its syndicated minority equity interests with respect to its new Cboe Digital business.  
Thirteen market participants have taken on an equity stake, representing retail and institutional intermediaries, liquidity providers and brokers including B2C2, DRW, Galaxy Digital, GSR, Hidden Road, IMC, Interactive Brokers, Jane Street, Jump Crypto, Robinhood, Susquehanna International Group, tastyworks and Virtu Financial.  
They join an existing roster of commercial partner firms already supporting the Cboe Digital business. 
"We are pleased to have this group of investor partners joining us as equity owners of Cboe Digital, with many of them already fully onboarded to the Cboe Digital platform and the remainder expected to be completed in the coming months," said John Palmer, president of Cboe Digital.  
"Each of these partners share Cboe's deep commitment to bringing a trusted, regulatory-first approach to the digital asset space. The time is right for the Cboe Digital model in the digital asset space, and we look forward to leveraging the combined expertise of these firms as we work together to grow, shape and define this asset class to benefit market participants across the globe."  
Cboe Digital is aiming to create a trusted financial exchange based on principles of transparency, oversight and customer protection, underpinned by the value of an intermediary-driven model, according to Cboe Global Markets chief strategy officer John Deters.  
"Together with our partner firms, we will look to explore opportunities across digitisation, including discovering new areas of tradable products specific to managing digital asset risk, building new digital technology in a safe and compliant way, and helping craft the future of digital assets with proven market expertise and regulatory experience," he said.  
As part of Cboe Digital, the firm plans to form a Digital Advisory Committee comprising a cross-section of investor and commercial partner firms, which will advise Cboe on the ongoing development of the Cboe Digital spot and derivatives markets, and more broadly, the digital asset space.  
Cboe Digital was formed in May this year following Cboe's acquisition of US-based digital asset spot market, ErisX. The platform now operates a spot market, derivatives market and clearing platform, and has plans to develop and distribute a range of digital asset data products, subject to regulatory approval.  
Using market data based on actionable bid and offer prices from the spot crypto market, Cboe Digital also plans to develop a benchmark data stream to help market participants evaluate the appropriateness of crypto execution prices.