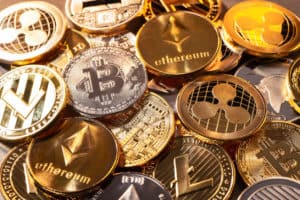 Cboe Global Markers has completed the acquisition of US-based digital asset spot market, Eris Digital Holdings (ErisX).
The move will allow Cboe to access the digital asset spot and derivatives markets using a digital-first platform designed in collaboration with industry partners to focus on regulatory compliance, data and transparency.
Following the acquisition, Cboe intends to operate the ErisX business as a subsidiary with Thomas Chippas, chief executive of ErisX, continuing to serve as head of the digital asset business. Chippas will report to Chris Isaacson, executive vice president and chief operating officer of Cboe.
Cboe plans to develop and distribute a variety of digital asset data products alongside operating the existing spot, derivative and clearing platforms.
Elsewhere, Cboe Digital intends to develop a benchmark data stream to help market players evaluate the suitability of crypto execution pricing using solid market data based on actionable bid and offer prices from the spot crypto market.
"Adding ErisX to the Cboe network is another exciting chapter in Cboe's growth story. We see enormous potential in the digital asset market and are excited to apply our blueprint of success to this burgeoning asset class," said Ed Tilly, chairman, president and chief executive of Cboe Global Markets.
As part of Cboe, ErisX looks to become a digital asset market founded in the exchange principles of transparency and regulatory compliance, supported by a network of intermediaries, providing client-driven solutions that allow institutions to fully embrace this new asset class.
Exposure to digital assets continues to be requested by market participants, including a growing list of institutional firms. The ErisX platform was created with traditional exchange characteristics such as transparency, price discovery and regulatory controls in mind, setting the groundwork for institutional digital asset trading.
"I am incredibly proud of the ErisX team for their relentless pursuit of innovation in the digital asset space. From the beginning, our vision was to advance the digital asset spot, data, derivatives and clearing ecosystem by making regulatory compliance and operational integrity the foundation of the ErisX business," said Thomas Chippas, chief executive of ErisX.
"I couldn't be more excited for the future as we join forces with Cboe and our industry partners to leverage their collective market expertise and global resources to not only grow ErisX, but also to develop global regulatory and compliance standards that have a lasting impact on the entire digital asset space."