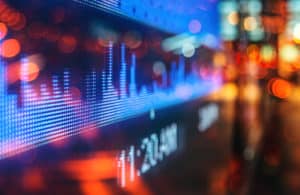 Just over a year ago Cboe Derivatives Europe (CEDX) launched into the EU markets but has remained relatively dormant ever since.
The Amsterdam-based market initially offered 12 equity future and option products across six indices and received backing from ABN Amro Clearing, Goldman Sachs and Morgan Stanley in April 2021 ahead of its launch that September.
Cboe referred to the launch as "a critical step" in its vision. The decision to start from scratch in this market has proved to bea bold one, as evidenced by the comparatively low volumes CEDX has seen when also looking at those of its longer standing creche mates Eurex, ICE and Euronext. In October, the exchange saw a monthly volume of 1,862 contracts split fairly evenly between futures and options and while the venue claims to be on track for a record month in November, these volumes are a drop in the ocean in comparison with the 139,353,311 total traded contracts on Eurex in the same month
Cboe, however, is not put off by the low volumes and remains committed to the long game. The intention of the venue is not to gain market share Cboe's recently appointed head of European derivatives Iouri Saroukhanov told The TRADE, but instead to alter the way the European derivatives markets operate.
"We want to grow the derivatives space in Europe, not just for Cboe but for the whole marketplace," said Saroukhanov. "It's not just market share we're going for. We're looking to build out and expand the EU derivatives space. If you look at the history of how the US space evolved versus the EU you can see a clear divergence. We'd like to see that change."
"What we're trying to achieve is sustainable volume growth. Rather than just achieving a one-off big ticket we want to build a sustainable derivatives market growing from the bottom up with different market participants."
Bringing the US to the EU
For Cboe, there is room for improvement in the European derivatives markets particularly around access and fragmentation.
"The US market is quote driven. It is more visible and a fairer system," said Saroukhanov. "Europe is quite institutionalised and there are parts of the market that not everyone – particularly retail – gets to see. We want to break down the barriers to entry for newcomers to grow the whole market."
"For example, if you put yourself in the shoes of an Asian participant that wants exposure to Europe, there are quite high barriers to enter and they have to make decisions around exposure and structure. Through CEDX they have everything under one roof and so it lowers the barriers to entrance."
In comparison with the US, the European derivatives markets remain fairly fragmented across several venues and clearing houses. These typically play host to a concentration of regional products.
"This doesn't yield itself to cross product trading," added Saroukhanov. "There are liquidity constraints for participants because when they try and access different clearing houses it requires certain margins to be put up. We're doing this in a much more efficient way through a single clearing house."
Cboe claims to be addressing these issues around fragmentation through simplifying the process to one trading venue and one exchange.
"Once you get those efficiencies that also opens up doors to more trading whether that's cross products trading or helping clients to free up more cash before potentially taking bigger positions," added Saroukhanov.
Expansion
The exchange's ambitious plans will require size to be successful and while it is yet to get anywhere close to critical mass, it is taking steps to do so.
Client-led product expansion is a key area of focus for CEDX and it now offers 20 products across futures and options with plans to move further into the single stock products realm throughout the next 12 months. It also confirmed earlier today the onboarding of three new trading participants Barak Capital Israel, Barak Capital Market Making B.V. and TTG Capital Limited.
The trading venue has also moved to expand its team throughout this year. Saroukhanov, who joined CEDX earlier this month from Bloomberg and Liquid Capital Group, was the third major appointment at the venue this year. Also to join were a former director of equities and FICC at SGX London, Elina Patimova, and a former senior vice president in equity derivatives sales at Deutsche Borse, Taotao Xing, who were appointed directors of sales for EU derivatives in May and November respectively.
"The additions give us more power to reach out to clients that we want to reach," said Saroukhanov. "Our goal is to develop the markets to something which becomes a bigger pie."