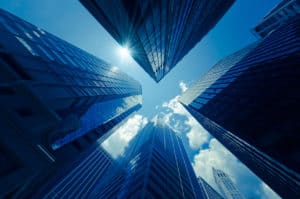 Scott Bradley became the latest senior departure at the London Stock Exchange Group (LSEG), as part of the trading venue's plans to simplify its leadership across asset classes. He will leave LSEG at the end of this year. Bradley has been with the exchange group for nearly six years, joining as its head of sales, marketing and global business development, for its cash secondary markets and Turquoise in 2017. He took on his most recent role as head of sales and platform distribution for securities trading at LSEG in May 2021. Bradley's exit follows the departure of Dr. Robert Barnes, chief executive officer at Turquoise, which was also announced earlier this month.
Credit Suisse hired Marcus Friberg as its latest credit trader, based in London. He joins Credit Suisse from ING, where he spent almost five years as a corporate bond trader. Previously in his career, Friberg spent just under three years working with Citi in emerging markets debt origination. 
Agency broker BTIG promoted Paras Shah to the role of head of EMEA credit trading. Shah joined BTIG in June this year as managing director, credit, as part of an expansion of BTIG's fixed income credit team. Shah previously served at Citi for just over three years as head of EMEA high yield trading. Earlier in his career, he served at HSBC for seven years as a director in both high yield and sterling credit trading.
Equity trader with a decade of experience, George Wales, left Winterflood Securities to join investment bank Numis. Wales joined Numis as an equity sales trader after spending the last two years at Winterflood. Prior to joining Winterflood in 2020, Wales spent six years at RBC Asset Management as an equity trader as well as previously serving in roles across Scottish Widows Investment Partnership, CVC Cordatus, and Northern Trust Corporation.
Mizuho's London-based head of USD rates trading, Kevin Broughton, departed the firm for Wells Fargo. Broughton joined Wells Fargo as a macro rates trader after most recently spending the last year at Mizuho. Prior to joining Mizuho in 2021, Broughton served as a senior consultant at Accenture and in rates trading roles across RBC Capital Markets, Scotiabank, TD, and Morgan Stanley. Previously in his career, he also spent a year as a broker at ICAP.