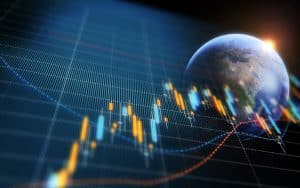 Cboe Global Markets has appointed Albert Torstensson as its new director of APAC market data sales for its data and access solutions division.
Based in Hong Kong, Torstensson will be responsible for expanding Cboe's entire suite of market data and analytics offerings across the Asia Pacific (APAC) region.
Torstensson joins Cboe from AlphaSights, where he served as business development manager, helping establish and widen the company's footprint in the capital markets space across APAC.
Prior to that, he acted as senior sales executive and project manager at Worldwide Business Research.
In his new role, Torstensson will report directly to Kevin Maude, head of market data sales at Cboe Global Markets.
"As Cboe continues to expand into new regions and markets around the world, we are focused on expanding our team to keep pace with growing customer demand globally for Cboe's data and analytics," said Maude.
"Albert brings strong client relationships and a deep understanding of the APAC markets, and we are excited to leverage his expertise to further serve new and existing customers in this region."  
Torstensson's appointment falls in line with the recent expansion of Cboe's data and access solutions leadership team earlier this year, as the company looks to further position itself for global growth.
In October, Cboe appointed Bo Chung as senior vice president, global sales and index licensing.
Alongside Chung's appointment, Michael Hollingsworth was promoted to vice president, global head of risk and market analytics. Meanwhile, Geralyn Endo was promoted to vice president, global data and access solutions client engagement.