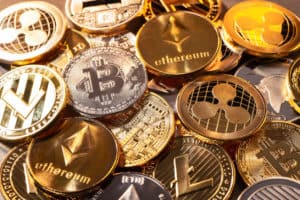 Cboe Global Markets is set to re-enter the crypto space, its chief executive has confirmed, after the exchange pulled out of the business due to a lack of interest from institutions in 2019.
Ed Tilly, CEO, president and chairman at Cboe, stated on the fourth quarter 2020 earnings call that the markets operator is planning its return to crypto after seeing growing interest from the institutional trading community.
Upon admitting Cboe had perhaps entered the space too early when it was the first to roll out Bitcoin futures in December 2017, Tilly added the exchange will revive its crypto business measured and cautiously in due course.
"The ecosystem is really what we were after when we launched, albeit probably a bit early a few years ago. We know there's a great deal of interest from the trading community and growing interest institutionally for some exposure," he said.
"When I warm up like that, you can tell that we are planning how to re-enter the space, very measured and cautiously… We are in the planning stages, but we plan on re-entering that market over time. It's just a matter of prioritisation."
Cboe pulled the plug on its Bitcoin futures and stopped listing the product in March 2019 following a decline in interest from institutional investors. In December, Cboe entered into an agreement with trading software provider CoinRoutes to launch crypto indices at some stage this year.
John Deters, chief strategy officer at Cboe, added on the quarterly earnings call that the crypto space is more mature than a couple of years ago, and the CoinRoutes deal signalled a critically important part of the approach.
"We think that the ecosystem in crypto is that much further developed and it's a rapidly developing space," Deters said. "There's a reason we started on the pricing side, we believe that plays into ultimately any product that we would look to launch. It's critically important that we have a transparent pricing framework for folks to understand the value of those assets."