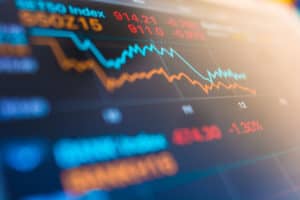 Cboe Global Markets has moved to strengthen its equities grasp in North America with the acquisition of Tier-1 Canadian securities exchange, NEO.
The acquisition is expected to take close in the first half of next year and will be funded through cash and increased debt. Further terms of the deal were not disclosed.
It will flesh out the exchange group's equities presence in North America, complementing its existing Canadian alternative trading system (ATS), MATCHNow, which it acquired last year. The move will give Cboe a combined 16.5% market share across data feeds, the Close, access services, and listings and distribution services for non-listed securities.
Toronto-based NEO Exchange is a Canadian stock exchange operator with an offering stretching across trading, market data and listings while its sister company NEO Connect offers a distribution platform to mutual funds among others.
The exchange said following the acquisition, it planned to evaluate the potential expansion of its listings business into other regions.
"Adding NEO to the Cboe network better enables us to create a first-class equities offering in Canada, bolstering our global markets in North America, Europe and Asia Pacific, and bringing us one step closer to our vision of building one of the world's largest global derivatives and securities trading networks," said Ed Tilly, president, chairman and chief executive of Cboe Global Markets.
"With MATCHNow and NEO, Cboe can achieve scale in Canada, creating efficiencies for our combined customers with familiar technology and consistent market models."
The news follows several other similar announcements made by Cboe in the last year as part of its ongoing global expansion plans through targeted acquisitions.
In October, Cboe set out plans to build a digital asset derivatives marketplace with the acquisition ErisX. The exchange group also announced earlier this month that it would be moving into fixed income for the first time with the launch of US treasuries interdealer trading platform.