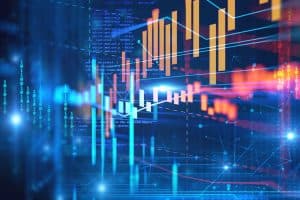 Start-up bond trading platform LedgerEdge has appointed a senior fixed income leader to take on the role of business development for the US.
Dom Holland will take on the role, helping support the US expansion of LedgerEdge, particularly as it looks to roll out a global corporate bond trading platform built on distributed ledger technology.
As part of its expansion, the company is also launching a UK multi-lateral trading facility as well as a US alternative trading system expected to launch in Q1 2022.
Holland brings over 15 years' experience in senior leadership positions to LedgerEdge. Most recently, he acted as head of fixed income electronic markets at BNY Mellon.
Prior to that, he held senior positions at Deutsche Bank and RBC Capital Markets.
Holland currently acts as an adviser to River Avenue, Bond 180 and Strategic Ratings.
"Dom's extensive network and reputation as an innovator in bond trading will prove invaluable to the firm as we build our US business," said David Nicol, CEO and co-founder of LedgerEdge.
Holland's appointment follows that of Michelle Neal, who was appointed by LedgerEdge to lead its operations in the US as CEO. Holland will report directly to Neal in his new role as the two team up once again, having crossed over at both BNY Mellon and Deutsche Bank previously.
Neal joined LedgerEdge from RBC Capital Markets, where she served as head of US fixed income, currencies and commodities, and global head of senior relationship management for just over two years.
"Dom's deep credibility in credit markets, coupled with a focus on client relationships are crucial to the next chapters of growth in the US," said Neal.