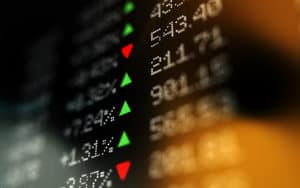 US exchange group Cboe Global Markets has confirmed it will suspend its open outcry trading floor in Chicago at the close of business today until further notice.
In a statement, Cboe said the move is a precautionary measure to prevent the potential spread of coronavirus, but it is not in response to any confirmed cases of the virus. The exchange added it is following advice provided by governmental and public health agencies in terms of reopening the trading floor.
Cboe is the latest US exchange to take precautionary measures to prevent any potential spread of coronavirus. Derivatives exchange operator CME Group confirmed earlier this week it would also shut its trading floor after close of business today.
Similar to Cboe, CME said the measure was to combat the spread of coronavirus, but there have been no reported cases on the trading floor. The company's headquarters will remain open, and all products will continue to trade on its Globex electronic trading platform. 
The trading shut down comes as US president Donald Trump banned citizens from Europe entering the US for 30 days as part of a travel ban to reduce the spread of coronavirus. At the same time, the World Health Organisation has now labelled the outbreak a "pandemic", urging governments to more serious action.
Earlier this week, UK prime minister Boris Johnson delayed shutting schools and encouraging home working as the government shifted to the 'delay' phase in tackling the virus. Instead, Johnson urged those with a new, continuous cough or high temperature to self-isolate for seven days.