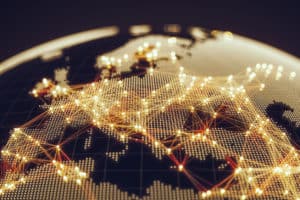 Eurex Clearing has confirmed that it will launch over the counter (OTC) clearing services in Japan, with US investment bank Citi set to offer cleared swap connectivity to clients in the market.   
Japan's Financial Services Agency has granted Eurex Clearing a license to operate as a foreign financial instruments clearing organisation, allowing the central counterparty to provide clearing services in Japan. Eurex already offers such services across Europe and the US.
"Citi is very pleased to extend our unique and differentiated cleared swap connectivity on Eurex to the Japanese market. We look forward to working with Eurex to onboard new clients in Japan," said Christopher Perkins, global head of OTC clearing and FX prime brokerage at Citi.
Access to the Japanese market marks the "logical next step" for Eurex Clearing as it expands its liquidity pool, the firm said. It has already gained traction with Japanese market participants who are very active in European fixed income and the euro swap market on Eurex.
In early 2018, Eurex built out its liquidity pool for euro-denominated interest rate derivatives with the launch of a profit-sharing, partnership programme for swaps clearing. The scheme rewards the 10 most active participants with a profit share of Eurex's multi-currency interest rate swaps business.
"It's an honour to be granted a license for a country which is one of the largest non-EU holders of European debt instruments," Erik Müller, CEO of Eurex Clearing, added. "With this step, we further geographically expand our service offering into Asia and underline our commitment to becoming the global home of the euro yield curve."