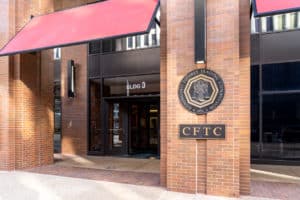 The head of the US derivatives watchdog has confirmed plans to step down from his position early next year.
Heath Tarbert, chair and commissioner of the US Commodities Futures Trading Commission (CFTC), will resign in January when president-elect Joe Biden takes office.
Tarbert took up the role as chair in July 2019 for a term expected to end in 2024. He will remain on as commissioner to finalise his plans after the 20 January when Biden becomes president. 
"It has been a great honour to serve the American people as the 14th chairman and chief executive of the CFTC as well as one of the agency's five commissioners. Leading the men and women of the CFTC these last 17 months has been an extraordinary privilege but, like all good things, it must come to an end," said Tarbert in a statement.
Prior to the CFTC, Tarbert served as the policy chair for the US committee on foreign investment in the US for two years. He was also US executive director for the World Bank Group for a year and special counsel for the US Senate Committee on Banking, Housing, and Urban Affairs.
Tarbert, who described the CFTC's work during the COVID-19 pandemic as its "finest hour", added that during his tenure the US watchdog had successfully advanced 40 final rules and 21 new proposals.
"We appreciate the chairman's response during the onset of the COVID-19 pandemic, his direct communication with FIA members, and his work to ensure the markets remained liquid and functioning," the Futures Industry Association said about Tarbert's departure.
"Chairman Tarbert also served with distinction on the international stage, collaborating with counterparts in various jurisdictions to preserve cross-border access to markets for US entities and recently becoming the first CFTC chairman to be named a vice chair of IOSCO."
The news follows the announcement earlier this month that the CFTC had issued the highest number of enforcements in its history during 2020, resulting in $1.3 billion in penalties. According to figures, the CFTC issued a record 113 enforcement actions in 2020, up from the previous high of 102 and the 30-year average of 58.