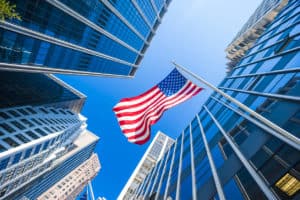 The Commodity Futures Trading Commission (CFTC) has published two additional no-action letters offering relief to derivatives clearing organisations (DCOs) transitioning to the secured overnight financing rate (SOFR).
The no-action letters will offer swap transaction and pricing data reporting relief to DCOs that will help transition certain cleared swaps from discounting using the effective federal funds rate (EFFR) to the SOFR.
The relief provides a delay in the reporting of transaction and pricing data for swaps executed as part of the upcoming discounting transition auctions that will be held by LCH or CME, added the CFTC.
The delays will be extended until 19 November later this year.
"This discounting transition is an essential part of the industry-wide initiative to transition from swaps that reference the London Interbank Offered Rate (LIBOR), and other interbank offered rates, to swaps that reference alternative benchmarks," said the CFTC in a statement.
The CFTC issued its first set of no-action letters in December last year. The US derivatives watched then issued a further set last month that reassured participants that it would not take enforcement action against firms failing to comply with certain regulatory requirements.
The September no-action letters outlined potential time relief for counterparties from other regulatory requirements, including uncleared swap margin rules and swap clearing requirements, when amending swaps referencing LIBOR, or other interbank offered rates.
LIBOR is being replaced by the sterling overnight index average (SONIA) as the alternative benchmark in the UK, and the secured overnight financing rate (SOFR) for US Dollar derivatives and contracts.