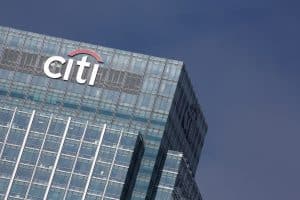 Citi has appointed one of its cross-product technology specialists to head up its New York eTrading desk and become a principal stakeholder manager, according to an internal memo seen by The TRADE .
Allegra Kawalerski will assume the role after 10 years with Citi, most recently as velocity content and analytics development lead in the cross-product technology department.
Kawalerski's appointment comes alongside a series of reorganised leadership roles in the eTrading department announced by the director of eTrading technology at Citi, Iain Maclean.
Ian Ng will assume overall responsibility for North America eTrading while continuing to oversee the Mississauga site for both rates and all institutional clients group operations and technology (ICG O&T).
In Citi's trader desktop segment, Kyle De Souza will expand his responsibility to global lead of rates, while James Cross will continue to be responsible for the EMEA region.
For algorithmic trading, David Hill will broaden his responsibility by leading global rates, while Noah Taylor will oversee the North America region. Felix Komar will also assume responsibility for the NY team.
"The addition of Allegra to the team and with Ian, David, Noah, Felix, Kyle stepping up, this increases our effective leadership and will enable the team to be even more successful," said Maclean.