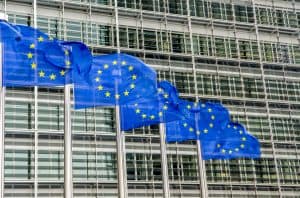 Central clearing counterparty (CCP) LCH SA will support the clearing of bonds issued as part of the European Union's temporary support to mitigate unemployment risks in an emergency (SURE) programme.
The bonds issued as part of the scheme will be eligible for clearing at LCH SA's RepoClear service. LCH SA offers clearing of euro-denominated bonds and repos across 13 government bond markets. It will also support and clear the upcoming Next Generation EU Bonds.
Over €87 billion of loans will be provided to 16 EU member states under the SURE programme, which aims to help finance increased national expenditure on short-term work schemes and other similar measures.
"The Covid-19 pandemic has significantly impacted both public health and the labour market across the globe. The EU's SURE programme offers vital financing for employment schemes throughout the EU," said LCH SA chief executive Christophe Hémon.
"At LCH, we are committed to supporting financial stability and we are delighted to be in a position to support this programme and contribute to the EU's economic recovery by clearing the new debt."
At the beginning of this month, LCH SA confirmed it will provide clearing services for Euronext stocks that are traded via Cboe Europe's UK order books via a 'preferred CCP' model.
The move means that market participants trading Euronext securities on Cboe Europe's BXE and CXE order books can choose LCH EquityClear as their clearing provider, provided that both counterparties to a transaction have opted for LCH as their preferred clearing house.