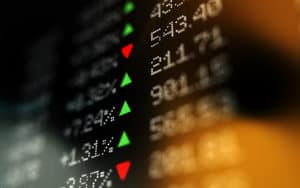 Central clearing counterparty (CCP) LCH SA will provide clearing services for Euronext stocks that are traded via Cboe Europe's UK order books via a 'preferred CCP' model.
The move means that market participants trading Euronext securities on Cboe Europe's BXE and CXE order books can choose LCH EquityClear as their clearing provider, provided that both counterparties to a transaction have opted for LCH as their preferred clearing house.   
"We're pleased to be working with LCH SA to widen the choice of clearing venues available to our customers," said David Howson, president of Cboe Europe. "This demonstrates our commitment to open access and competitive clearing in European equities, and we look forward to continuing our collaboration to provide this important post trade service to our customers."
LCH added that connecting to Cboe Europe will allow members to consolidate their clearing activities for Euronext stocks through a single clearinghouse for greater efficiencies.
"We're delighted to have connected our EquityClear service to Cboe Europe," said Christophe Hémon, CEO of LCH SA. This is the latest milestone in our strategy to expand the number of equities trading venues available to our clearing members.  Our clearing members are now able to benefit from greater netting opportunities and efficiencies by choosing to consolidate their clearing at LCH SA."
Cboe Europe is preparing to launch its new derivatives business following the closure of its acquisition of European equities clearing house EuroCCP.
Known as Cboe Europe Derivatives, the new business is set to launch in the first half of 2021. The Amsterdam-based market will initially offer trading in equity futures and options based on six Cboe Europe indices.
Elsewhere, LCH recently gained third-country CCP status from the European Commission once the Brexit transition period ends. The status means that LCH can continue providing clearing services to clients in the European Union from 1 January 2021, while the European Commission's recent equivalence decision is in force for 18 months until 30 June 2022.