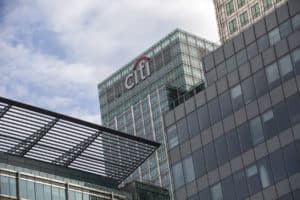 US investment bank Citi has made an investment in London-based capital markets software provider Genesis Global Technology and will deploy its low-code application platform (LCAP) for innovation projects.  
The Genesis platform aims to speed up the delivery of technology roadmaps and digitisation of trading workflows at reduced costs. Citi has invested in Genesis via its Markets FinTech Investments and SPRINT groups. Terms of the deal were undisclosed.
"The Low-code application development paradigm has increasingly gained momentum in the financial industry and has the potential to change the way the industry develops applications in the future," said Nikhil Joshi, global head of spread products technology and head of markets technology for NAM at Citi.
"Genesis complements our mainstream application development methodologies and integrates with them quite well. We are very much looking forward to partnering with Genesis to accelerate Citi's digitisation journey."
Genesis added that the COVID-19 pandemic has sparked increased demand for low-code processes both in the industry. Firms are also looking to digitise manual workflows due to new requirements brought about by remote working conditions.
"Our low-code application platform is essentially democratising product design. We are delighted that Citi has chosen to partner with Genesis and believe this strategic relationship puts us in a very strong position to not only grow but also lead a critical effort to deliver low-code application development across the financial markets," said Stephen Murphy, CEO of Genesis.
"Clients can create custom-built products and solutions without having to write substantial lines of code and solutions can be developed on average 80% faster than building from scratch."
The news comes as part of a series of investments made by Citi in FinTech companies. Last month, Citi, Deutsche Bank, and European exchange operator Deutsche Börse participated in a $15 million funding round as primary investors in collateral management services provider CloudMargin.
The cloud-based services vendor said it planned to use the funds to further enhance its platform and technological capability, as well as expand its footprint in the US and Asia with additional sales and client services resources.