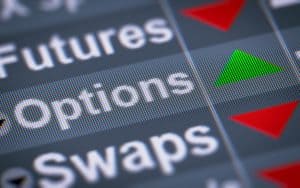 Exchange group Cboe Global Markets has completed its acquisition of equities clearing house EuroCCP and has confirmed plans to launch a European derivatives business in 2021.
Cboe said it will launch the new market, known as Cboe Europe Derivatives, in the first half of 2021 subject to regulatory approvals. The Amsterdam-based market will initially offer trading in equity futures and options based on six Cboe Europe Indices.
Ade Cordell, who joined the exchange recently to oversee Cboe's expansion into European derivatives, has been appointed as the president of Cboe NL, which is the intended future home of Cboe Europe Derivatives.
"This deal marks the beginning of the next chapter for Cboe Europe and, together with EuroCCP, we couldn't be more excited to further deliver on our pan-European mission by planning the launch of Cboe Europe Derivatives," said the president of Cboe Europe David Howson.
"We have listened to the needs of market participants and are designing this new market from a pan-European point-of-view, leveraging our global derivatives expertise, European equities footprint, and world-class technology to build a more efficient equity derivatives market."
The launch of Cboe Europe Derivatives follows the completion of Cboe's acquisition of equities clearing house EuroCCP, which was first confirmed in December. Terms of the deal were not disclosed, but it has provided Cboe with opportunities in clearing and equity derivatives trading to rival its competitor the London Stock Exchange Group (LSEG), which owns Europe's largest clearing house, LCH.
As part of the transaction with Cboe, EuroCCP has put in place a committed credit facility of up to €1.5 billion. This facility is designed to strengthen the liquidity risk management framework of the firm and ensure EuroCCP meets liquidity requirements under EMIR.
EuroCCP will operate as an independent subsidiary from Cboe, retain its name and continue to be led by Cécile Nagel, who has been CEO of the clearinghouse since July 2018.
"We believe this transaction positions EuroCCP for continued success," Nagel commented. "In addition to building out our derivatives clearing services, we see many opportunities to collaborate with Cboe to expand our product offering across asset classes. With our shared values and focus on innovation and client service, together with Cboe we can do even more to advance capital markets in Europe."