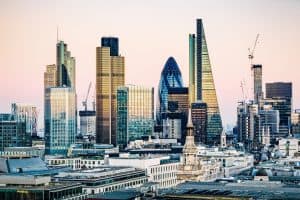 Cboe Global Markets has confirmed it will acquire equities clearing house EuroCCP, in a move that would open doors for the exchange group to pursue clearing and equity derivatives trading in Europe.
In a statement, Cboe said it has entered into a definitive agreement to acquire the pan-European clearing house and the deal is expected to close during the first half of next year, subject to regulatory approvals and clearances.
Terms of the deal were not disclosed, but in a separate statement, Euronext also confirmed that it had agreed to sell its 20% minority stake in EuroCCP to Cboe Global Markets for around €9 million, which would value Cboe's acquisition of the clearing house at €45 million.
EuroCCP is based in Amsterdam where Cboe recently established a base to launch a European trading venue ahead of Brexit, which EuroCCP has agreed to provide clearing services to. On average, EuroCCP clears four-to-five million trade sizes daily for 39 trading venues, representing almost 95% of the European equities market. Cboe plans to further build on EuroCCP's open access model.
"As Europe's leading pan-European equities clearing house, EuroCCP is essential to providing cost-effective clearing and trading competition in European capital markets that benefits all market participants," said David Howson, COO of Cboe Europe. "We are committed to maintaining and extending these benefits to customers throughout the region. We are optimistic that we can further grow the EuroCCP business by leveraging our track record of innovation and strong customer relationships to create vibrant, efficient pan-European market infrastructure."
The deal is set to provide Cboe with opportunities in clearing and equity derivatives trading rivaling its competitor the London Stock Exchange Group (LSEG), which owns Europe's largest clearing house, LCH. However, Cboe stated it will likely take three-to-four years before the new business models generate long-term financial returns.
"Cboe is a staunch advocate of open access and interoperability, values which EuroCCP has long promoted, with an established track record of servicing clients globally and providing innovative products across numerous asset classes," Cécile Nagel, chief executive officer of EuroCCP, commented. "We believe this transaction positions EuroCCP for continued success and we look forward to becoming part of the Cboe group. EuroCCP remains committed to offering a best-in-class service with leading client satisfaction."
Cboe's acquisition of EuroCCP is the latest major merger the industry has seen over the past few months. Earlier this year, the LSEG agreed to acquire data and analytics provider Refinitiv for $27 billion. Elsewhere, exchange operators SIX and Euronext both confirmed interest in acquiring Spanish stock exchange, Bolsas y Mercados Españoles (BME), in the latest bout of consolidation among market operators.