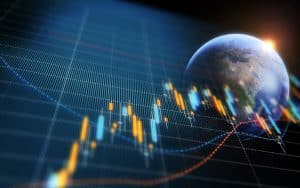 Charles River Development's chief financial officer has departed the firm after serving in the role for more than a decade following its acquisition by State Street late last year.
David Weber has joined AxiomSL, a regulatory reporting, risk and data management specialist, as chief operating officer and chief financial officer. He has more than 30 years' experience in financial management and operations.
Before joining Charles River in 2006 as its financial chief, Weber held various senior roles at Sybase, eFORCE and Context Integration.
"I'm honoured and excited to join AxiomSL, an organisation with an outstanding reputation as a global leader of regulatory-reporting, risk and data management solutions," Weber commented. "The company's growth over the last few years has been exceptional, and I'm incredibly energised to help lead AxiomSL in its journey to grow, scale and meet the market demand."
At Charles River, Weber was responsible for finance, accounting, human resources, legal and general operations of the company. He also played an instrumental role in Charles River's $2.6 billion acquisition by State Street, which closed in October.
State Street named John Plansky, the head of its Global Exchange business, as the new chief executive officer of Charles River shortly after the deal was finalised. The custodian bank added that Peter Lambertus, formerly CEO of Charles River, will continue to play an important role with the company as a strategic consultant during the transition.
"[Weber's] unique experience and skilled leadership in the financial technology sector is a great addition to our management team," Alex Tsigutkin, founder and CEO of AxiomSL, also commented. "His deep financial, operational and strategic expertise will enable him to immediately make a strong contribution and drive continued momentum as we enter this phase of growth."
AxiomSL added that Weber succeeds Eyal Amsalem, who has served as its chief financial officer since 2008. Amsalem will remain at the company as its chief administrative officer, leading efforts to manage AxiomSL's global growth.