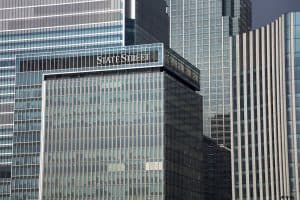 Boston-based custodian bank State Street is set to acquire buy-side front office services provider Charles River Development in a landmark $2.6 billion deal.
The acquisition, expected to close in the fourth quarter this year, will significantly boost the custodian's front office capabilities for asset managers by integrating the firm's services.
Charles River's flagship Investment Management Solution (IMS) automates front and middle office processes for buy-side firms in more than 40 countries, including 50 of the top 100 asset managers that in aggregate have more than $25 trillion in assets under management.
"Today's announcement represents an important milestone in our digital and technology transformation aimed at providing clients with differentiated solutions and data. This acquisition will also enable us to address a large adjacent $8 billion revenue pool for front office services," said Jay Hooley, chairman and CEO of State Street.
"Clients today want solutions that can add value and achieve efficiencies from portfolio modelling and construction all the way through to custody as they face increasing complexity and regulatory expectations, and the need to manage costs and achieve product or geographic expansion."
Charles River currently serves more than 300 clients across institutional, wealth, asset owner and alternative market segments. The firm recorded revenues of more than $300 million in 2017.
"State Street is an ideal partner for us as we share a common focus on helping clients achieve better investment outcomes," added Charles River Development CEO Peter Lambertus. "We are excited about the opportunities ahead and what the combination of our two firms can do for the industry overall."
State Street has been relatively quiet on the acquisitions front in the past few years, compared to its activity throughout the rest of the 2000s.
The buy-side arm of the business acquired the asset management business of General Electric back in 2016, however the last service offering acquisitions came in 2012 when it bought the fund administration unit of Goldman Sachs for $550 million.
Prior to that, the custodian bank had landed deals for Deutsche Bank's securities services business in 2003 and Investors Bank & Trust in 2007.