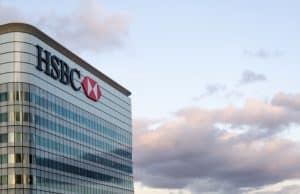 HSBC's securities broking business in Asia has been fined a total of $1.2 million (HK$9.6 million) for failing to carry out proper due diligence on bonds it recommended and sold to clients.
The Securities and Futures Commission (SFC) in Hong Kong found that between April 2015 and March 2016, HSBC executed 378 bond transactions with 153 of them having been recommended to clients by the bank.
HSBC had failed to conduct proper due diligence on the individual bonds before recommending them, the SFC said, and it did not have an effective system in place to assess its clients risk.
"Whilst [HSBC's] policy was that it could only sell bonds to clients whose risk appetite was 'ambitious' and 'speculative', the risk appetite recorded in the Customer Information Statement was self-declared by the client," the SFC said in its statement of disciplinary action.  
The sales staff at HSBC were also not provided with adequate information on the bonds, so they were unable to provide adequate disclosure and explanation to clients throughout the sales process.
"Account executives were left to their own devices in determining whether a recommendation for, or solicitation to, a particular client about a particular bond is reasonably suitable," the SFC added.
The investment bank has since taken measures to improve its framework and processes for recommending and selling bonds, and the SFC said it found no evidence that clients had complained about HSBC's bond sale or suffered losses.